If you have fallen behind on your mortgage payments and want to avoid being served a foreclosure notice, you will want to seek the expertise and advice of a short sale expert in Wellington, Colorado. NoCo Short Sales has the experience and knowledge to help you avoid foreclosure with the best solution that is right for you.
Facing foreclosure may feel like a very shameful experience but it does not have to be. When you work with the right people who have helped many homeowners who were in your exact same situation as you are now, you will come out of this predicament in much better standing. We will work with you to determine whether a real estate short sale is the right option for you.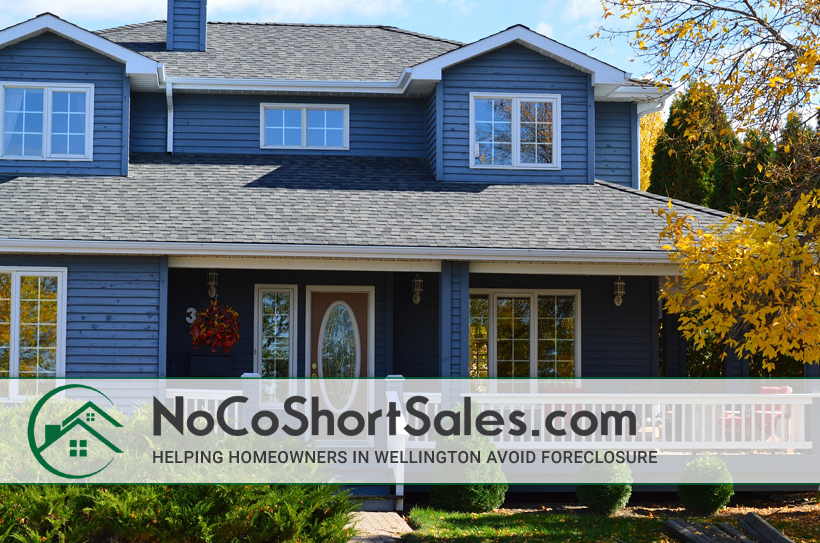 How To Avoid Foreclosure in Wellington | Useful Tips
A homeowner in Wellington may find themselves facing foreclosure for a variety of reasons, which may be out of their control. In order to avoid foreclosure, you should try to ignore the situation and keep your head in the sand. Here are some useful tips that could help you avoid foreclosure and hassles that accompany it.
Always be aware of  your debts and payments that you owe. Make your mortgage payments your number 1 priority. Pay your mortgage first before other monthly payments at the expense of other debts. This is the best method to avoid foreclosure.
If you do fall behind on your mortgage payments, try to  keep in touch with your lender and don't ignore letters and phone calls about payments on your account. Most lenders will work with you in your efforts to avoid foreclosure, but it is important that you maintain communication at all times.
Ask the lender to change the terms if possible of your loan, so that you are able to pay the overdue payments over a period of time if it can be arranged. Spread the payments out over the period of the loan or if it can be added to end of the loan.
It is really important that you motivate yourself to avoid foreclosure! First of all check Colorado's laws pertaining to foreclosures. You need to know your legal position and your financial position before you can make your plans to avoid foreclosure.
Once the foreclosure process starts, you may choose to refinance with a "hard money" loan in order to avoid foreclosure. This loan will often be funded at a higher rate of interest, but it may buy you time to sell your home and avoid the situation.
In some cases, your best option may be to sell your home and focus on repairing your credit until a later date when you in a better situation to buy a less expensive home with payments that are more manageable.
Short sales can be a good way to avoid foreclosure for those homeowners in Wellington who owe more on the property than it is currently worth. In this case the bank may accept less than what they are actually owed on the mortgage and therefore would not be able to go after the homeowner for amount owed on the loan. By accepting a lower amount, they will waive the the debt owed on the mortgage.
You can also avoid foreclosure by filing for bankruptcy, but the fees involved in doing this can often be more than the outstanding mortgage payments. Bankruptcy should only be considered if the homeowner is desperate to avoid foreclosure, and has a significant amount of disposable income they can set aside for the bankruptcy payments. This is a very costly option.
With our experience and expertise it is best to work with a short sale expert such as us. We have the knowledge to inform you with the best solution. With over 200 short sales we have helped many homeowners in Northern Colorado and especially in Wellington avoid foreclosures.
Go back to browse the cities that we service in North Colorado.
---